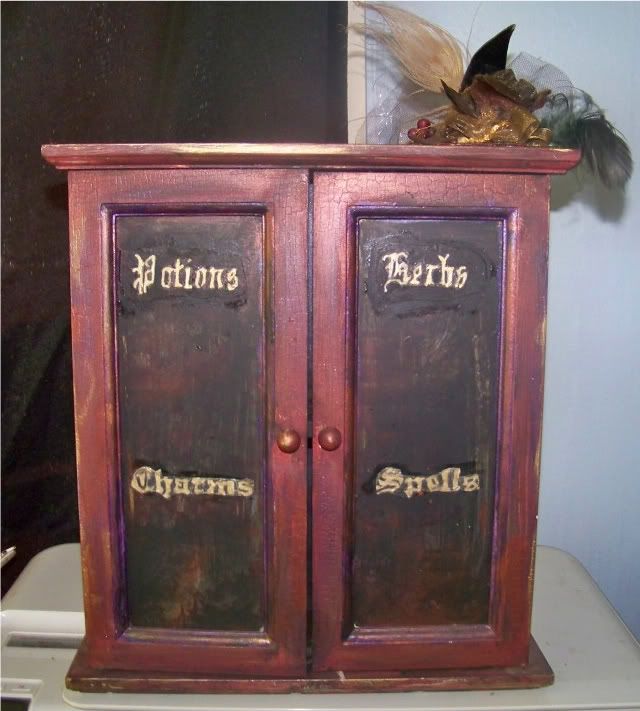 Welcome to the Practical Magic Blog Party hosted by Frosted Petunias and La Boheme Magique.I'm so excited to be a part of this wonderful party and to offer a give away as well.All you have to do is leave a comment here and I will pick the lucky winner one week from today October/2 ....
The giveaway is the Witchy Cabinet to your left.I had so much fun making it and I hope you will like it to.What is not pictured is a little surprise for you which will come along with the cabinet.We all like surprises and I'm positive you will love it.I am also offering a print of one of my original paintings.The witch is inspired by Gillian my favorite character.You will have to forgive me for my bad photography skills I'm working on improving them promise.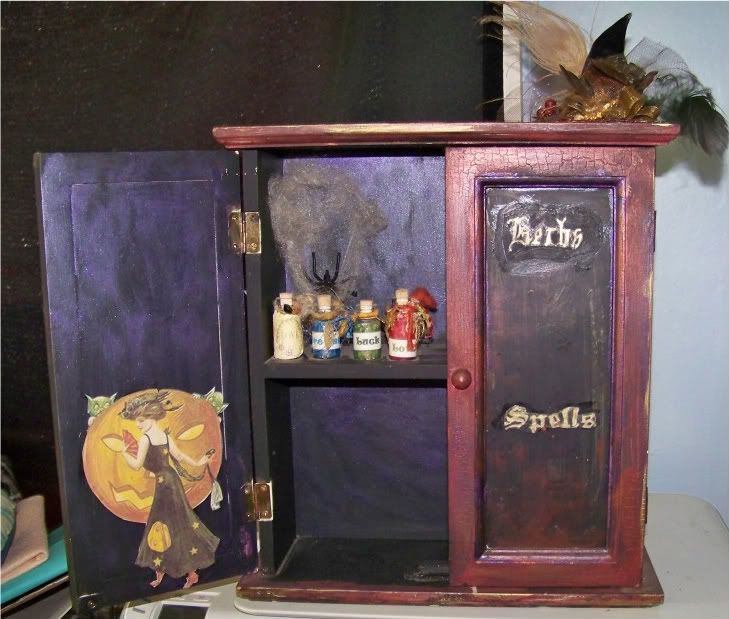 Enjoy your day visiting all the wonderful blogs and thanks for stopping by.Come back to see me soon and don't forget to leave your comment so I can come and visit with you as well.